This page is an affiliate page and through your purchase I might make a commission.
<!—- ShareThis BEGIN -—>

<!—- ShareThis END -—>
This page is dedicated to finding the perfect gift for that special someone. FYI…this page is long but these companies have some super awesome deals going on right now.
The list is in alphabetical order and I update it as I come across new and fabulous deals. I truly hope you find some wonderful gifts.
Amazon
These links will take you to straight to Amazon's Best Sellers.
Automotive
Baby
Beauty
Cell Phones and Accessories
Clothing and Accessories
Electronics
Jewelry
Kindle Store
Kitchen and Housewares
Tools and Hardware
Toys and Games
Apples Of Gold
Apples of Gold has amazing, high quality beautiful jewelry including rings, bracelets, crosses, gemstone rings, wedding rings and much more. They are a member of the Better Business Bureau with an A+ rating and five star reviews.
boho luxe home
boho luxe has tons of home items at affordable prices.
Couch Bed
What is cooler than a couchbed? If you know someone who's moving into a new place or maybe your teen wants to update their bedroom, a couch bed is simply perfect.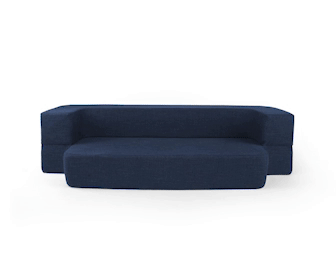 Craftsy
Craftsy offers products and online classes for the creative person on your list. From cooking to crocheting, they offer a variety of different classes.
Dock-A-Tot
If you have a new mom on your list, the Dock-A-Tot is a highly sought after item. Easy to use and move, it is a welcome gift for any new mom or dad.
Earth Mama Organics
The products that Earth Mama Organics carry are of the highest quality and the enormous variety is suitable for any woman. They carry tons of natural mom products but they offer teas, sunscreen, deodorants and more.
Ecocentric Mom
Ecocentric mom carries a huge assortment of baby products safe and natural for baby.
Joann
Joann stores have been around for many years. They carry all things crafting. From fabric to yarn to jewelry supplies and more. A gift card from Joann's is always in season.
Kettle & Fire
Kettle & Fire are an amazing company offering Bone Broth items that are easily incorporated into your every day lifestyle. Bone broth is tremendously good for the entire body.
Flirty Home
Home and kitchen goods are what they do. They have some adorable aprons for the baker/chef in your life.
The Green Life
Gift Boxes starting at $20. They offer tons of gift ideas for your loved one who loves to live green. They even offer pet kits. Share the love, share the green.
Highlights Magazine
Highlights magazine is a wonderful way to show your child how much you love them. Since 1946, Highlights for kids focus has always been "helping kids become their best selves: curious, creative, caring and confident."
More than just a magazine, they offer puzzles, riddles, toys, games, crafts and much more. Gift the gift of reading and fun.
Melissa and Doug
This company has so many wonderful, educational toys. They have made learning fun for your little ones.
Nordstrom
The name Nordstrom is synonymous high-end quality. From sweaters to pants to jewelry and just about everything, gift giving is easy at Nordstrom's.
Out-Of-The-Box Collective
This home delivery service is perfect for anyone who loves to cook and wants it healthy. They have tons of extras too such as granola and peanut butter.
Say It With A Sock, LLC.
The Christmas Gift That Lasts All Year. Your loved one gets a new pair of fun, seasonal, comfy socks every month.
Subscriptions start at $11.99
Vegin' Out
If you have a vegan on your list, this company offers meal delivery. Great for someone who wants to eat healthy but is short on time.
Waterford
Waterford is a name brand company who quality is hard to be rivaled. They have vases, glassware, bowls and much, much more. Elegance is part of their standard.
Ultimate Herbal Bundle
This bundle is perfect for that all-natural DIY creator in your life. It features tons of recipes, freebies and e-courses all for under $50. Read my full post here.
It can be purchased as a gift and transferred over by placing the order with your information and then emailing customerservice@ultimatebundles.com to have it transferred.